Characteristics of CBG flowers
When you think of cannabinoids, you probably immediately think of cannabidiol (CBD) and the many benefits that this natural remedy offers. Of course, you will also find classic CBD flowers in our range, but if you are open to new things, it is also worth taking a closer look at CBG flowers. You should definitely know the following properties:
CBG is not psychogenic and therefore does not get you high.
It can be extracted from different types of cannabis
CBG is legal in Germany, Austria and in the EU and therefore also available in our online shop.
CBG transforms into CBD and THC during the growth of the cannabis plant.
In a full-grown Cannabis Sativa l plant, you will only find a very low CBG content, because the molecule has already been converted into CBD and THC. To obtain high doses of isolated CBG, the plant must be harvested at the right time. Those who grow CBG flowers indoors know that harvesting has to be done before the first big flower in order to generate the best quality and maximum CBG content.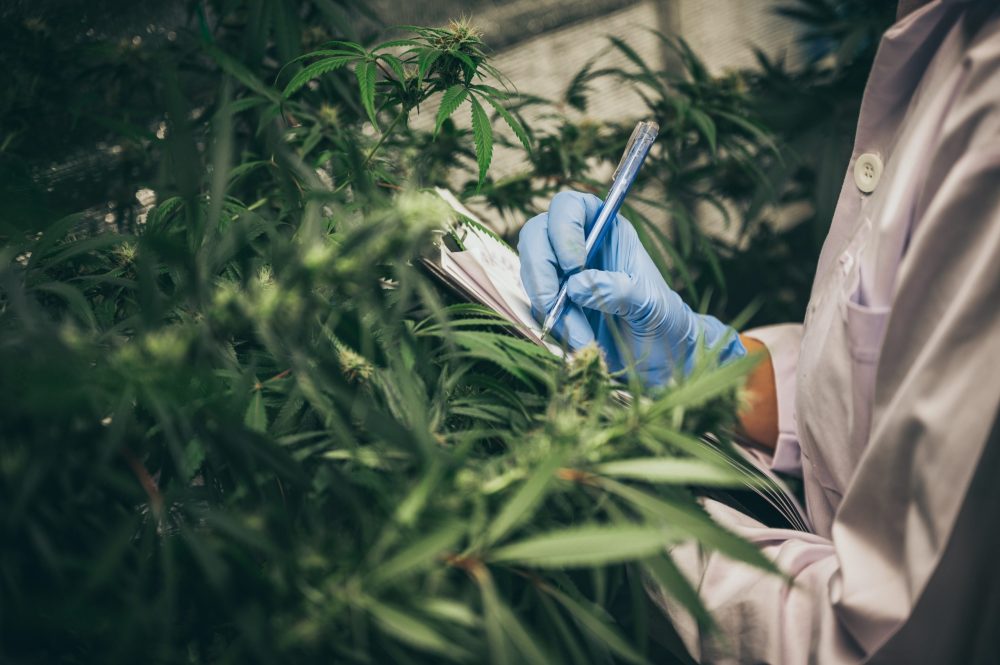 What are the advantages of CBG flowers?
CBD is currently the best researched cannabinoid, but CBG seems to be on the rise. On the one hand, CBG flowers are becoming more and more popular, but on the other hand, many users also rely on a combination of CBD and CBG. The focus is mainly on the positive benefits that CBG flowers are said to have. According to studies, these include:
Presumed effectiveness in the treatment of neurodegenerative diseases (according to animal studies).
Possible antibacterial properties for the treatment of infectious diseases.
CBG flowers may have an anti-inflammatory effect and help to better manage chronic and acute processes of the body.
CBG is thought to be able to stimulate the appetite and thus help people with problematic eating behaviour.
It is possible that CBG flowers have a positive influence on mental illnesses such as depression, anxiety and chronic inner tension.
Basically, you should only buy high-quality CBG buds and focus on quality. In our shop, for example, you will find various premium flowers in different varieties, all of which have a unique aroma.
What is the difference between CBD and CBG?
CBD – CBG – THC? Many letters that sound very similar and yet have different properties. THC occupies a special position, as it is a psychogenically active substance that is currently not legal in Germany. CBG CBG and other extracted, non-psychoactive cannabinoids, on the other hand, belong to the legal components of the hemp plant.
Cannabigerol, as CBG is called, is a chemical and molecular compound that is mainly found in young plants. Through the maturation process, CBG is synthesised into other cannabinoids such as THC and CBD. An interesting epithet of CBG is therefore also "stem cell".
It is indisputable that much more is known about CBD and THC than about CBG, and yet the precursor of the two well-known hemp flowers is gaining more and more acceptance. Cannabigerol seems to have similar properties as the cannabinoid CBD.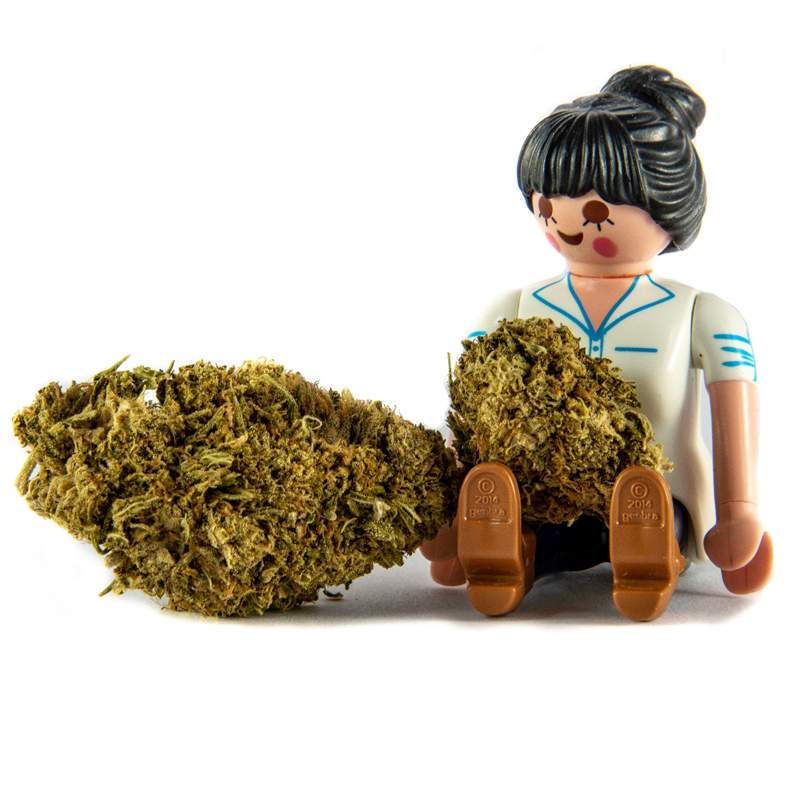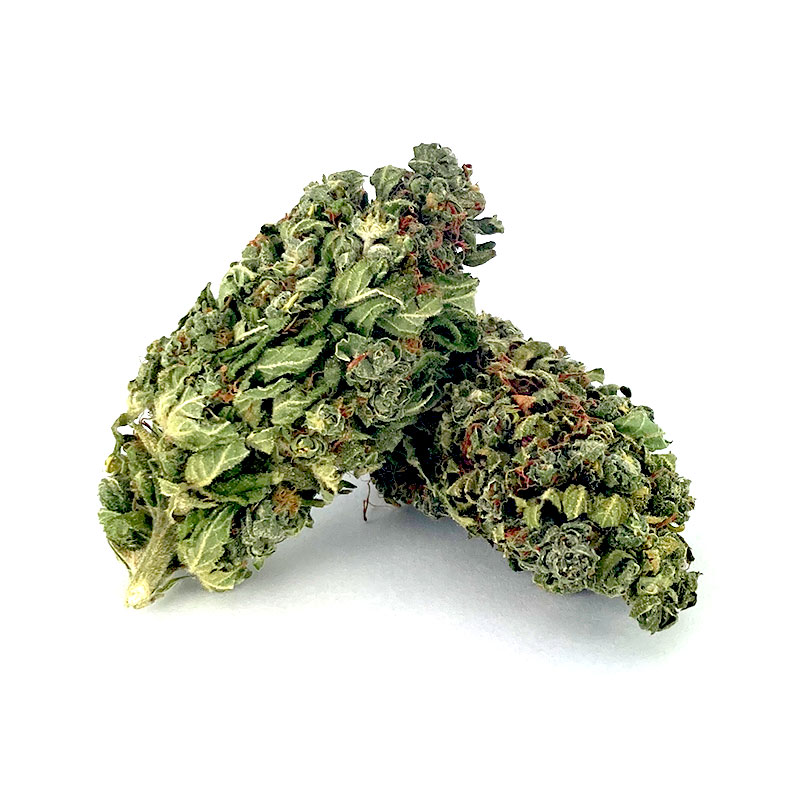 Are there different varieties of CBG flowers to buy?
As you probably know, there are different types of cannabis, ranging from Cannabis Sativa l to Cannabis indica. CBD flowers are as diverse as cannabis itself. Here in our online shop you can buy different CBD flowers, but also different CBG flowers. Which variety is suitable for you depends to a large extent on the taste. For example, CBG Skunk is resinous, whereas other varieties are rather light and have a sweetish aroma.
Do CBG flowers make you "high"?
If you use THC, you will get high at a certain level. The situation is different with CBG and CBD, because the two active ingredients are similar in aroma to THC, but have a completely different content. In most cases, you get buds in a combination. A CBG Skunk flower naturally also contains a certain amount of CBD. Regardless of the variety, you can be sure of one thing: CBG cannabis flowers will not get you high.
What is the application of CBG flowers like?
The use of CBG flowers is similar to the well-known use of CBD. Above, we have already explained what CBG is most often used for. A special feature, however, is of course the aroma, because even regardless of the desire for improvements in daily life, many buyers use hemp flowers primarily because of the aroma.
Are CBG flowers legal?
Yes, CBG flowers are legal, because they have the same content as legal CBD and were just harvested earlier. If the flower had stayed on the plant longer and not been harvested, you could have harvested it later as CBD flower.
Can CBG flowers be prescribed?
Cannabis products are very rarely prescribed medically in Germany, mostly medicines containing THC. However, there is also a product available on the market that uses the active ingredient CBG. Whether this is prescribed, however, always depends on the individual medical history and the doctor.
Can CBG be addictive?
No, according to reports from the World Health Organisation (WHO), CBG cannot be addictive. Since it cannot induce intoxication, it is not expected to potentially promote addiction.