Broad spectrum CBD oil – the benefits and special features
The word about CBD has been around for a long time! The numerous benefits of its effects are passed on from user to user. But do you know the differences between a broad spectrum CBD product and a CBD isolate? Do you know what really matters when choosing the CBD product that's right for you? We have the answers to all the important questions and bring light into the darkness!
Broad Spectrum CBD Oil vs. Full Spectrum Oil – What is the difference?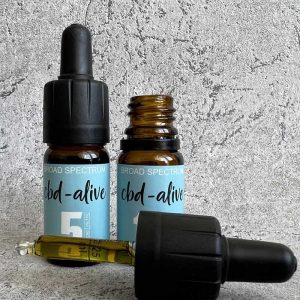 Broad spectrum is often used as a synonym for full spectrum oil, but this is not entirely correct!
Full spectrum oil contains not only CBD, but other phytochemicals that come from the natural hemp plant. These include cannabinoids such as CBD and THC (max. 0.2%) but also flavonoids, terpenes and of course a hemp oil (or MCT oil). The amount of THC is very low at 0.2%, so a full-spectrum CBD oil will not cause intoxication. Nevertheless, there are problems regarding legality in a few countries, where even the smallest amounts of THC are prohibited.
Broad spectrum CBD oil is very similar to full spectrum oil, but differs in one important way. Broad spectrum oils contain a barely detectable amount of THC and are therefore legal in almost all countries. However, according to customers, there is no particular difference in the application and also in the effect. The small amount of THC in full-spectrum oil does not seem to have a positive or negative influence on the mode of action of cannabidiol.
CBD Isolate – the pure extraction of cannabidiol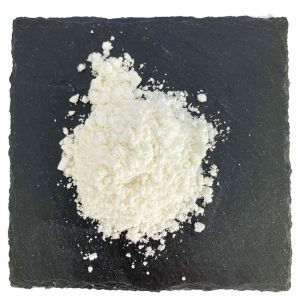 A third variant available on the market is the isolate. Here, all the active ingredients of the hemp plants are filtered out, so that in the end only the pure CBD is available with a carrier oil. The application works similarly to a broad-spectrum CBD oil, but the desired entourage effect does not occur.
This occurs due to the synergy of various cannabinoids and terpenes in the body. Compared to a broad-spectrum CBD oil, isolates are less potent, which is why their use is not quite as popular with many customers.
Nevertheless, these products also have their raison d'être. A pure CBD extract, for example, is well-suited for cats because they cannot metabolize terpenes. Even if the CBD must be THC-free, the isolate is a good solution, although a broad-spectrum oil can also be used here.
The extraction process: Differences in the production of full-spectrum and broad-spectrum oils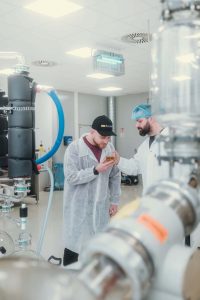 There are two main processes used to produce CBD. However, to produce a broad-spectrum CBD oil, the manufacturer must go one step further to extract the THC components of the plant entirely.
Ethanol extraction is not as commonly used today, but is still one of the top two processes in Germany. The material of the hemp plant is soaked in alcohol to dissolve the plant substances. The mixture is finally evaporated after a few days, so that the alcohol is extracted and the components of the hemp plant remain. The aroma in this extraction process is milder, as the chlorophyll part of the plant is lost in the evaporation process.
The most commonly used extraction process is CO2 extraction. Here, liquid CO2 is used to dissolve the valuable plant substances from flowers, leaves and plant components. The chlorophyll is retained, so that the aroma is somewhat more bitter here.
In the case of a full-spectrum extract, a carrier oil is added after extraction and the product is ready. If it is a broad spectrum product, the THC content is removed in a chemical process. In the end, an extract is created in which all plant substances and cannabinoids remain, with the exception of THC! THC remains detectable only to a negligible extent.
Broad spectrum extract or full spectrum extract? Which is the better product?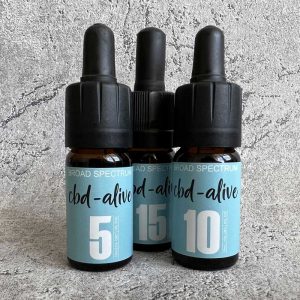 If you haven't had any experience with CBD before, you're faced with an important question. Are broad spectrum products better for you or should you go for full spectrum extracts? There is no one-size-fits-all answer to this question, but there are a few reasons why a broad-spectrum CBD oil may be the better solution:
You're sensitive to THC and want to avoid it completely.
You want the full effects of a full-spectrum CBD oil without THC.
You want all the health benefits of the hemp plant, including the entourage effect.
Broad spectrum or CBD isolate? Which is the better solution?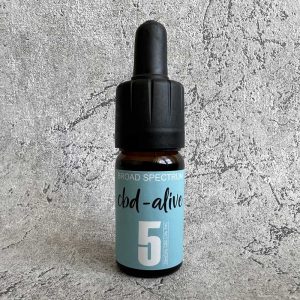 For most users, full-spectrum CBD oil (or broad-spectrum) has (or broad spectrum) has immense advantages over a CBD isolate. The products contain not only the cannabinoid CBD, but other cannabinoids such as CBN, CBG, CBC (all of which are legal). This makes CBD oils more potent and effective compared to a CBD isolate.
Terpenes, which are present in broad-spectrum CBD oil and are completely absent in a CBD isolate, also play a crucial role. The interaction of different cannabinoids allows the effect to be enhanced, even with a smaller amount of application.
Terpenes and flavonoids also ensure that the entourage effect is triggered in broad-spectrum and full-spectrum products. This effect is said to provide for an increase in efficacy in humans. Due to the significantly better efficacy with full-spectrum and broad-spectrum products, users primarily opt for oils with the full component of cannabinoids and secondary plant compounds.
Pure CBD isolate, on the other hand, is very suitable if you want to make your own hemp-based cosmetics. The high potency of the isolates ensures that the CBD is available to your skin in larger quantities.
Areas of use for a Broad Spectrum extract – what is Broad Spectrum oil used for?
CBD is closely associated with an increase in health and well-being. There are already initial studies that have demonstrated clear efficacy for various ailments. However, much of the knowledge to date is still based on user testimonials.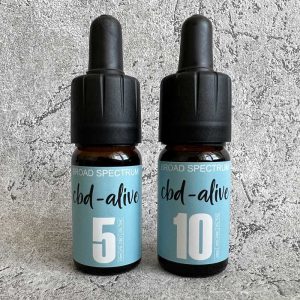 The cannabinoid CBD was classified as safe by the WHO in 2018. The experts at the World Health Organization assumed and continue to assume that a broad-spectrum extract or full-spectrum CBD oil has a very low potential for side effects and therefore no health concerns are necessary. Of course, the quality of CBD extracts is important; we, for example, offer our products exclusively in organic quality!
The areas of application are extremely diverse, as is clearly shown in the reports of users:
Full-spectrum and broad-spectrum CBD against mental discomfort
Many users use a full-spectrum CBD oil or a broad-spectrum CBD product to naturally combat anxiety and depression. Science is already beginning to see evidence that CBD is capable of reducing these ailments. The effectiveness appears to be based on the ability of CBD to interact with the endocannabinoid system. Full-spectrum extracts trigger the entourage effect, which means the effect could be stronger.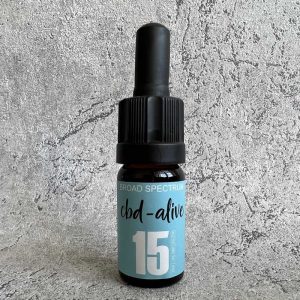 Cannabinoids from the hemp plant are also increasingly used for general reduction of central nervous symptoms. CBD products are said to be able to produce a generally improved sense of well-being and lead to more inner peace when used regularly.
Acute and chronic pain – relief by CBD oils is described
Several animal models have already demonstrated the efficacy of CBD for chronic and acute pain. Classic cannabis is even prescribed to humans today, but it is unclear how important the THC content is in this context. Currently, the animal study results on CBD cannot yet be transferred to humans, but research is already working on this topic.
Field reports, on the other hand, are clear. Pain problems are by far the most common reason for using CBD. And numerous users report that they were able to achieve relief from their symptoms by using CBD drops. The efficacy of broad-spectrum and full-spectrum CBD is described as significantly greater, as opposed to monopreparations. This suggests that other cannabinoids and plant extracts from hemp also play a role.
Full spectrum CBD oil to boost the immune system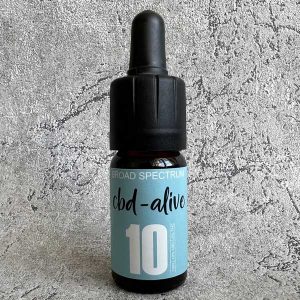 Whether susceptibility to colds or the development of autoimmune diseases, the immune system plays an important role in one's health. There is mounting evidence in studies that CBD can support a normal immune system. In particular, broad-spectrum CBD seems to have a good effect on immune cells, which is why an influence on inflammatory diseases is conceivable.
CBD users report that full-spectrum CBD oil or broad-spectrum CBD products have helped them reduce their symptoms. However, CBD does not serve as a miracle cure; it is usually used as a supplement to classic treatment.
Conclusion: Full spectrum and broad spectrum CBD almost always the better solution
With diligence and dedication, researchers around the world are investigating how to explain CBD's effectiveness. Evidence suggests that cannabinoid diversity plays a major role. It persists through the gentle CO2 extraction process, for example, and is made fully available in full-spectrum CBD.
Most people benefit from turning to CBD products with additional cannabinoids. Broad-spectrum products have the advantage of providing not only CBD, but also other terpenes, flavonoids, and cannabinoids. The products are also suitable when THC is undesirable. With broad-spectrum CBD, the THC content is almost "zero", only with full-spectrum CBD it is a maximum of 0.2%. Again, there is no intoxication state, because the content is too low for that.
In summary, this leads to the conclusion that CBD as a full-spectrum or broad-spectrum product is the best solution. The entourage effect is described very positively by users, with a CBD isolate you would have to do without it.