With us you can buy CBD Buds at the most unbeatable prices on the market. You will find in our CBD store a huge selection of CBD flowers, all of which are 100% organically produced from EU-certified hemp in Austria. Our hemp flowers have certainly already been sold to various other well-known CBD stores, which act as middlemen and appreciate our high quality at very reasonable prices.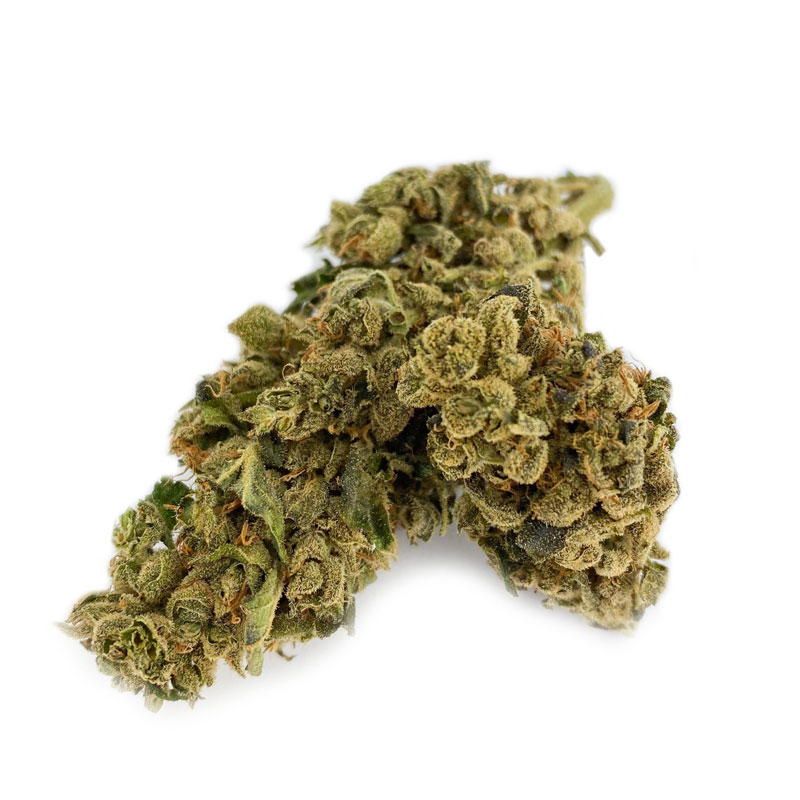 Many wonder how it is possible that we can offer our CBD flowers so cheap on the market. This is due to the fact that we have our products produced by order. This way we avoid the principle of supply/demand, which creates higher prices for the rest of the market.
This way we can guarantee stable, favorable prices for our big and small customers. The quality of our flowers is not only controlled by the authorities, but we are also on site every day to check the quality and purity of the new selections.
We do not sell any batch that does not meet 100% the high-quality standards of various certifications and our multi-member team (which specializes in hemp cultivation). So, we guarantee that only the best from firsthand is really offered in our CBD store.
CBD flowers are the buds of the female hemp plant. In our CBD flower store, you will only receive hemp flowers that come from EU-certified commercial hemp and are therefore legal in Germany, Austria, and other European countries. The THC content of our hemp flowers is below the legally prescribed 0.2 percent, instead they contain large amounts of valuable cannabidiol (CBD). CBD, unlike THC, does not trigger any psychoactive effect.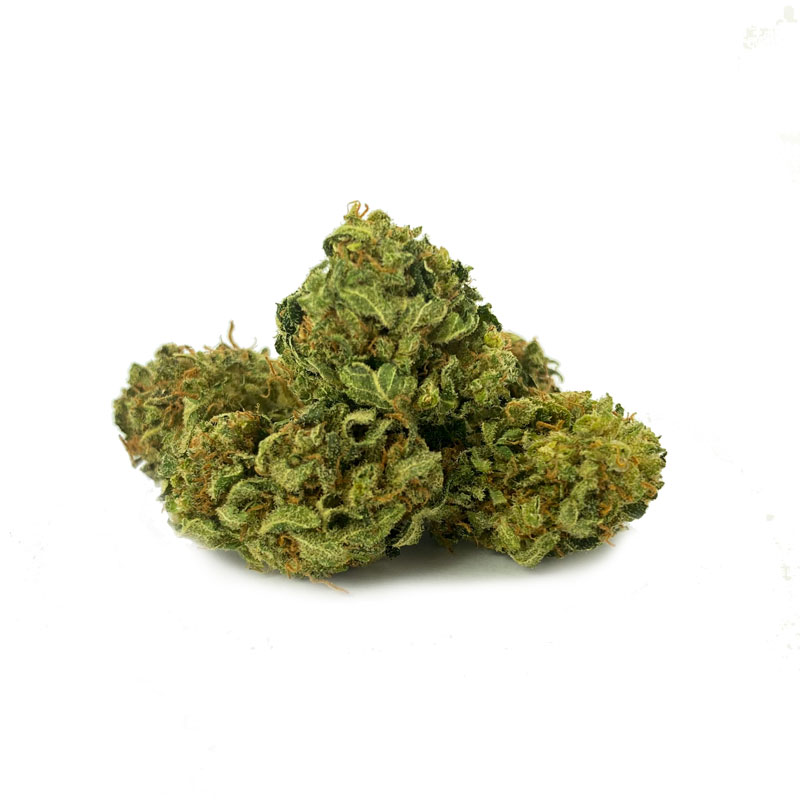 The history of hemp & CBD flowers
Botanically, the hemp plant is closely related to hops and belongs to the Cannabaceae family. Despite being related to hops, which can grow up to 6 meters tall, the cannabis plant only makes it to a maximum height of 2-4 meters. The exciting thing about it is that not only can CBD or CBDA be extracted from it, but virtually all parts of the plant are commercially viable.
The cannabis plant is probably not without reason one of the oldest culture and medicinal plants in our world. Historically, the first knowledge about this plant was found around 300 BC. The resin of the plant was used as a remedy for various diseases. From the first century we know the book "De materia medica" of the Greek physician Pedanios Dioskurides who describes hemp as a medicinal plant.
Probably the best-known uses in the new era came from the pharmaceutical company Merck, which marketed the flowers under the product name Cannabin as well as Cannabinol. Merck used his medicine especially against rheumatic diseases, psychoses, and depression.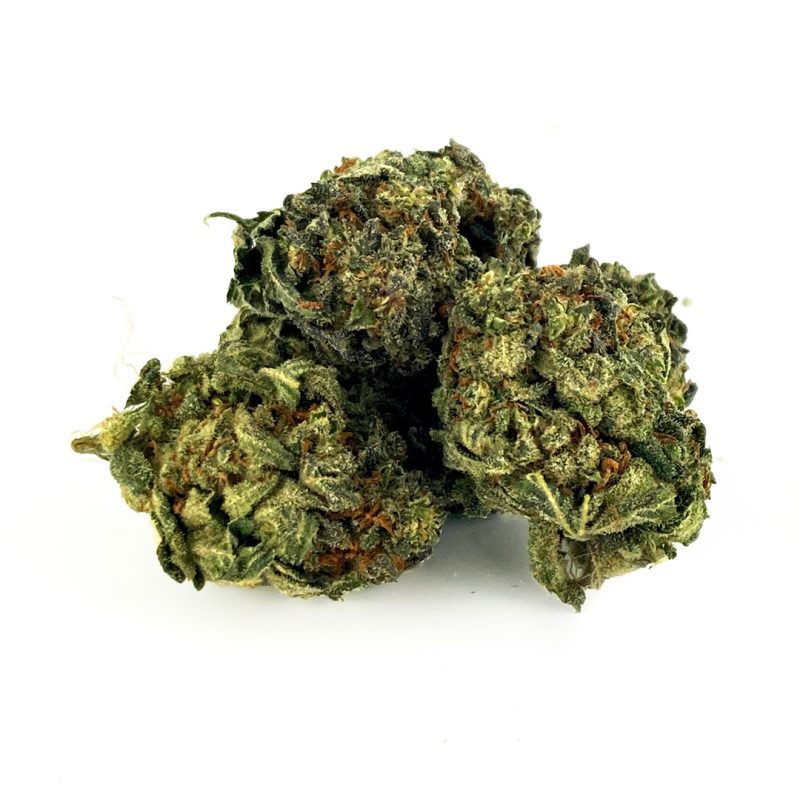 Do CBD flowers make you high?
We are often asked whether our CBD flowers have a "high" making effect or whether they even restrict the ability to act. Therefore, we would like to give you a little guidance here and especially explain the difference between the classic cannabis plant and commercial hemp.
To produce our CBD flowers, we use the hemp flowers of commercial hemp. These have an almost identical aroma to classic cannabis and are therefore often referred to as CBD weed. Unlike THC, however, CBD does not make you high, but is gentler in its effect and has no psychogenic effects.
Hemp belongs to the useful plants, but for centuries it has been known that its use can also increase well-being. Classic hashish is since the THC content is high and a "high" is felt when consumed. In most EU countries, products containing THC are banned, but people are allowed to use CBD flowers without restriction and benefit from the CBD content.
Order CBD flowers - home delivery
All the products you will find in our store are premium products. You can buy your own CBD weed and CBD flowers from us, made from the best of the hemp flower and with guaranteed compliance with the permissible THC content.
If you have ordered from us before and wonder why your CBD flowers have such a strong effect when smoked, it is easy to explain. CBD flowers contain not only cannabidiol, but also numerous other cannabinoids, which are still little researched.
It is known that people can benefit from cannabis flowers, but how high-quality CBD weed can be in its effect has only really emerged in recent years.
Our customers only receive premium goods in our store that have been produced by our partners in indoor cultivation or organic outdoor cultivation. Every cannabis plant that is used for our CBD flowers must meet our high standards in terms of quality.
All our products can be shipped directly to your door with one order. And if you are wondering why our assortment is relatively fresh: We can easily explain that to you!
We always have our CBD flowers packed only after our customers have placed an order. We do not store large quantities but ensure that your desired CBD products are shipped to your home in fresh quality.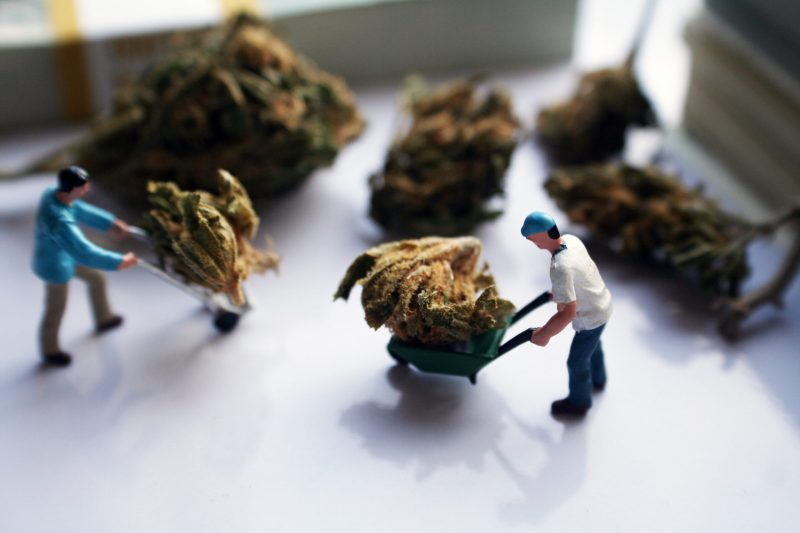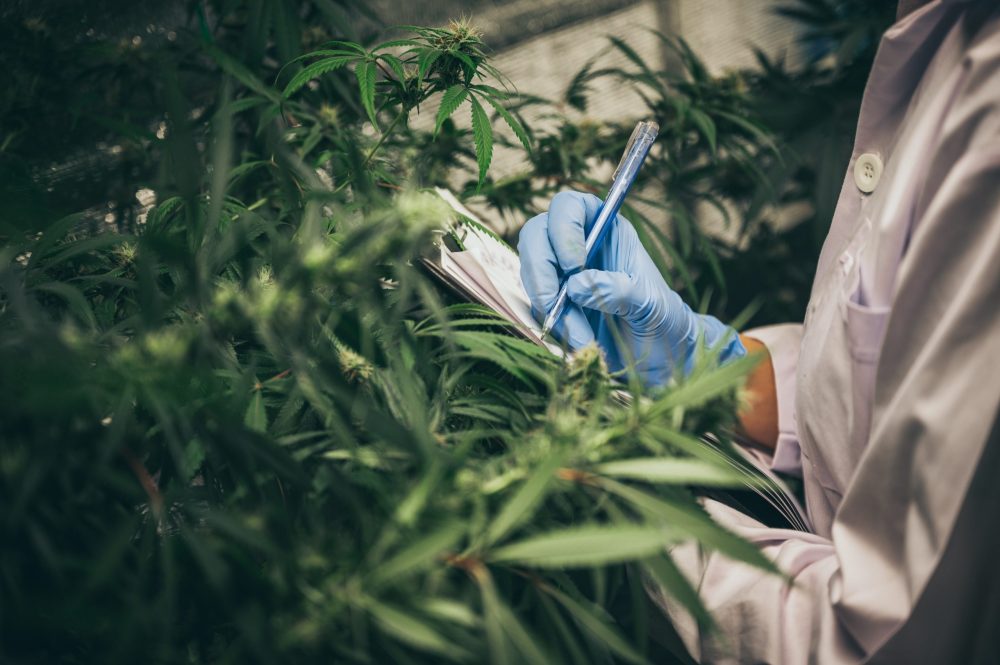 There is a lot of uncertainty when it comes to CBD flowers, after all, they look a lot like classic weed. When you have a CBD flower in your hand, you can hardly tell if it is cannabidiol or THC.
Legally, a big difference is made here, because while THC-containing weed is strictly forbidden, the situation is different with CBD flowers. You will find a large selection and we also have a large part of our products in stock for you. We focus on premium flowers, which are completely legal according to EU regulations, as they contain no THC, but valuable cannabinoids.
Maybe you already know that CBD flowers are used to produce the nowadays so popular cannabidiol oils. You can also buy ready-made CBD oil in our online store, but if you are looking for an alternative or just enjoy processing, you can make your own oils with our legal CBD weed.
What effect do CBD flowers have?
Many users use CBD flowers to increase their well-being. The effects can vary, depending on the variety or even the type of application.
The effectiveness of CBD flowers is based on the general effect of CBD. In addition, other cannabinoids are present in hemp plants, paired with flavonoids and terpenes. Different combinations of efficacy with cannabidiol are described by most users:
Effects may be seen for sleep disorders and restlessness.
CBD is said to be able to act against chronic pain and improve it.
Hormones responsible for the feeling of happiness are said to be increased.
CBD flowers are said by users to be effective for psychological ailments such as depression.
CBD is said to be able to help with chronic inflammation.
For years, research has been dealing with the hemp plant and especially with the effect of THC and CBD on the human body. THC in the form of cannabis has already been approved for medical prescription in individual cases. Research on CBD flowers is still in its infancy.
However, the World Health Organization has already recognized that CBD is a safe product.
What do you make from hemp flowers?
Many users vaporize hemp flowers directly with a vaporizer, as this does not produce combustion residues and is therefore less harmful to the organism.
You can use CBD flowers optimally for further processing, for example, to produce CBD oils or to smoke the products and thus enjoy aromatherapy.
Since we pay close attention to the cultivation that our assortment is free of pollutants and pesticides, you always get a CBD product that meets the high specifications of the EU and our internal quality guidelines.
CBD flowers or CBD oil - which is better?
You're in luck, because you can find not only CBD flowers in our store, but also many other popular CBD products, such as high-quality oils. Just check out our different product categories to find out what suits you best.
The CBD flower is, so to speak, the raw material of the cannabis plant, which is freshly harvested during cultivation and then not further processed. Our store also offers you refined cannabis flowers, for example the popular Moon Rocks.
CBD products are a natural product, they are made from the cannabis plant, respectively from the flower of the hemp plant. CBD oils are also considered natural products, as they are extracted under optimal aspects and released for delivery to our customers. CBD oil also contains under 0.2% THC, so you don't have to worry about any legality issues with all our strains.
But to answer the question which product is better for you, you need to know your personal needs. Our hemp flowers can be smoked or processed, while the different types of CBD oil can be used in other ways. Some fans of CBD prefer to buy CBD flowers online and use them as an aromatherapeutic.
What varieties of CBD flowers are there and how do they differ?
You will find a large selection of different varieties of CBD flowers in our assortment, which are also called CBD strains. They differ significantly in aroma, but also in their CBD content and prices. We want to offer you the largest possible selection in maximum quality, so that you can find your cannabis strain that really suits you.
You will quickly notice in our store that many CBD flowers have a descriptive name. For example, the description "CBD flowers Blueberry" states that these are flowers of the cannabis plant with a strong blueberry aroma.
We have many premium strains on offer that you can buy exclusively from us or only in a few stores. Since we only process EU-certified and high-quality hemp, you don't have to fear for the quality of the different strains even without a premium title.
Of course, we also offer Pollinate, Kush and Hash, all creations from the flower, which contain a lot of CBD in contrast to THC and are therefore particularly popular.
Do CBD flowers also contain THC?
THC is the active ingredient in cannabis that provides the body- or head-focused "high" when consumed. The THC content in different cannabis flowers can vary greatly, but if it is above 0.2 percent, the cannabis plant is prohibited in Germany.
THC belongs to the intoxicants, so we must make sure that the products in our store and all strains do not exceed the allowed amount of THC of 0.2 percent.
You don't have to worry about getting high from this level. Even if you light large amounts of CBD flowers, a THC level of 0.2 percent and less is not enough to challenge a high.
CBD, unlike THC, does not get you high, so there are no restrictions on the CBD content of our CBD flowers. It depends on the individual strains how high the CBD content turns out, but it does not say anything about the quality of the product.
There are people who prefer to use CBD flowers with a lower CBD content to generate a milder effect. Others, on the other hand, value CBD in organic quality with maximum effect content, as found, for example, in our 50% Hash High CBD.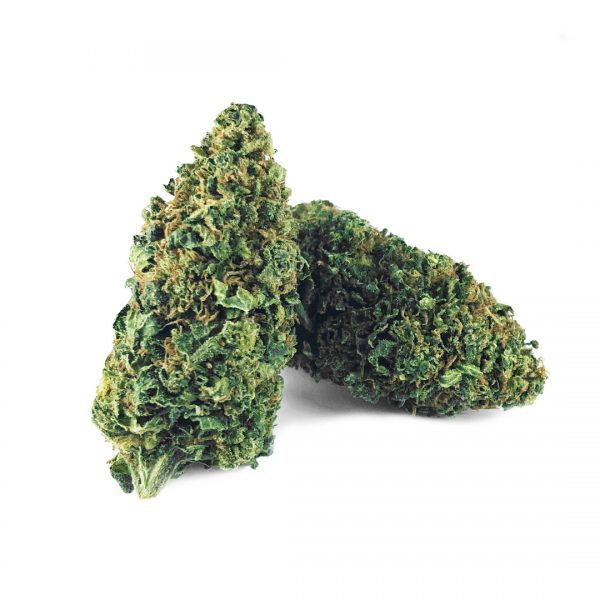 How many CBD flowers can I own?
You can buy as many CBD flowers as you want, there is no upper limit to how many flowers you can own. So, you can browse through our products to your heart's content and have everything shipped to your home.
For many of our customers, this is exactly what is important, as they would like to try the quality and aroma of individual varieties and they therefore choose a smorgasbord of different CBD flowers from us. Our flower online store sometimes makes the agony of choice not easy, but since there is no restriction on the amount of hemp flowers, you can go shopping without any worries.
What do CBD flowers smell like and what aroma do they have?
You can also tell the quality of your CBD flowers by how they smell when you take a deep nose. Even when your package arrives after shipping, you'll want to check the well-packaged flowers for quality. Generally, CBD products don't smell any different than cannabis at first, you can't smell the absence of THC.
However, the smell is also influenced by the aroma of the specific flower. If you smell a Mango Kush, you will enjoy the scent of a wide mango field, whereas if you take a nose of Lemon Haze, you will feel that this cannabis plant was kissed by lime.
This is another reason why our CBD selection is so diverse. Each cannabis plant is an individual, a hybrid from a wide variety of crosses. This is reflected in the prices on the one hand, but also in the appearance and aroma of the cannabis flowers. And since every CBD consumer is also individual, it takes the wide selection of cannabis flowers to find the right flavor for every need.
Who are CBD flowers suitable for?
You are still wondering if you should buy CBD flowers or if you are more the type for other CBD products? Our assortment is geared towards the different needs of our customers, we want to offer our CBD flower store as diverse as possible for you. This does not only concern the cultivation, which sometimes takes place indoors and sometimes outdoors. This also applies to the CBD content of the individual flowers, the flavors of CBD cannabis flowers and the effect of your CBD weed.
Basically, all our CBD strains are suitable for everyone, because the effectiveness of CBD does not necessarily depend on the variety. You just must pay attention to the CBD content of the individual varieties, because with a higher content, the desired effect occurs faster than with CBD weed, which only has a solid content.
What are the advantages of CBD flowers compared to other products?
Many users who buy CBD flowers have discovered advantages for themselves personally. At the top of the list is that the flower of the hemp plant is an unprocessed product, which has highly concentrated terpenes, cannabinoids, and flavonoids. Furthermore, since our CBD flowers are hand-picked, they have not been contaminated as part of the processing process.
Another advantage that people who have discovered CBD flowers online describe for themselves is that CBD flowers can be used very flexibly. The flower itself is just the raw material, you can refine it, turn it into cosmetics and create your very own CBD products from it.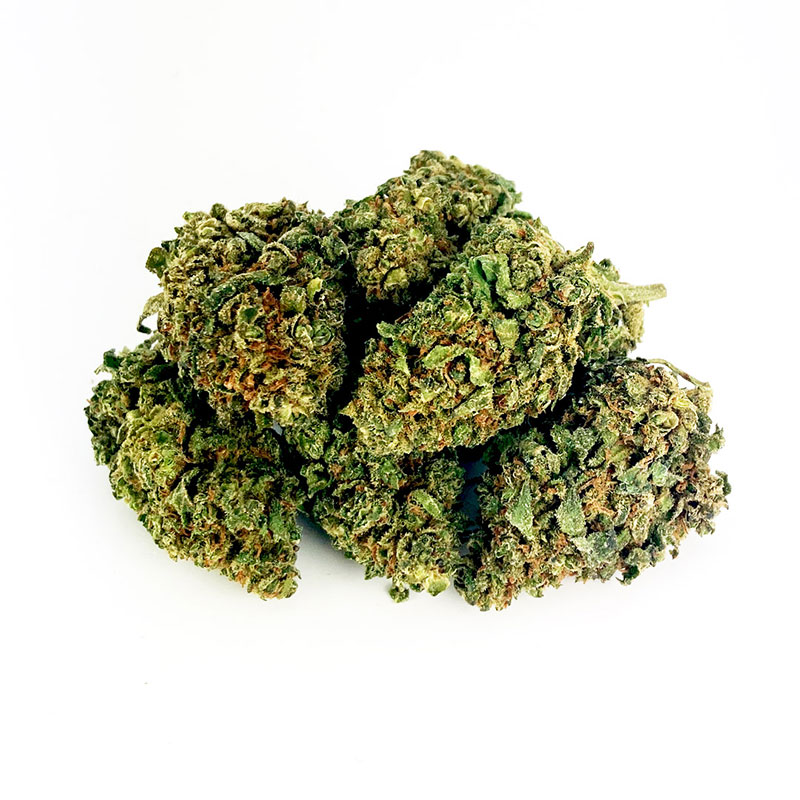 How dangerous are CBD flowers?
There are more than 100 different active ingredients in the cannabis plant that, unlike THC, do not have a high-making effect. This is especially true for CBD, an effective component of the cannabis plant, which is also called cannabinoid.
The risk of cognitive deficits, which can arise, for example, using cannabis flower with THC in the short term, is therefore not present with CBD.
What is the shelf life of CBD flowers?
CBD flowers that have been properly dried and stored can usually be kept for several months after shipping. To ensure that the CBD weed really lasts for several months, it is recommended to store the CBD buds in a dark and dry place in an airtight container. To get the maximum freshness out even after long storage, it is always advisable to store with an additional humidity regulator.
Why are CBD flowers so expensive?
CBD flowers do not always have to be expensive. Mostly, large price differences in CBD products come from the fact that an expensive stationary store is operated in a good location and thus enough employees must be hired and financed for the sale. In addition to the rent, of course, the sometimes high electricity consumption of large business premises should not be forgotten.
What is the average cost of 1 kg of CBD flowers?
1 kg of flowers costs on average 800€-2200€. This value depends on the production location and whether it is outdoor, greenhouse or indoor.
How much does 1 gram of CBD flower cost?
You can get 1 gram of flowers from 0,85€/g.
Experience with CBD flowers.
There are many false reports about CBD, to find the right ones, it's best to check out our testimonials on Trustpilot.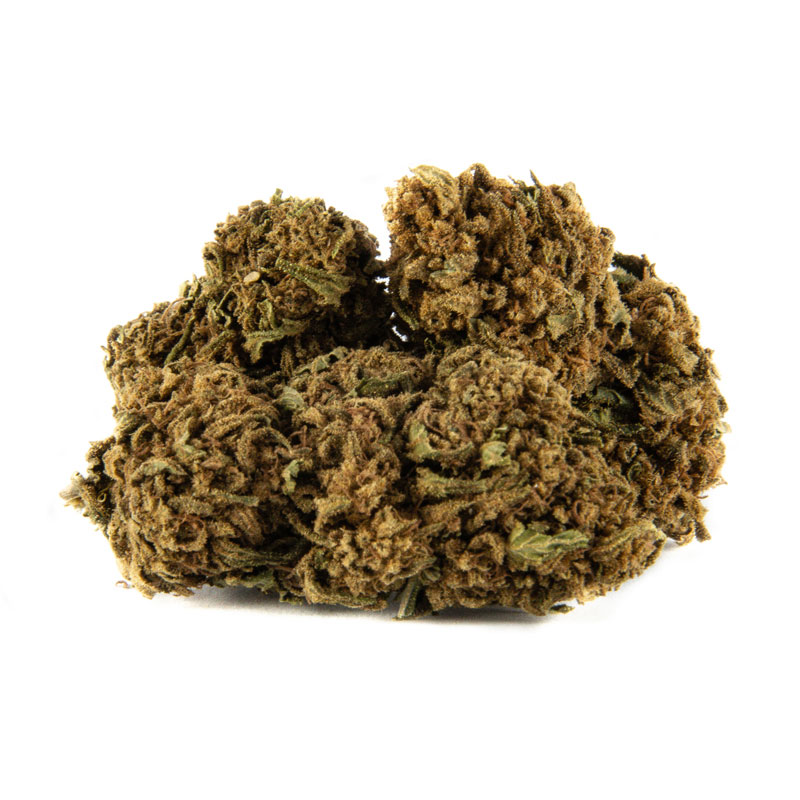 Conclusion: We are looking forward to your visit in our CBD flower store.
It's great that you're here and interested in our organic quality CBD flowers. Take all the time in the world, browse through our product categories, and see how large our selection is. We can offer you our assortment at fair prices and once you place your order, everything will be delivered directly to your door. If you have any questions about your order, our support team is happy to help you as a customer, you can always contact us and get competent help.